Do you know the difference between translation and interpretation?
In simple terms, translation deals with the written word and interpretation deals with the spoken word. They might appear similar, but they are actually two very different jobs. Of course, both of them require excellent knowledge of foreign languages, but whereas a translator can often spend several days putting the finishing touches to a translation and researching terminology and context to find the perfect rendering of the original text, an interpreter has mere seconds to get the message across. This means that mental agility and the ability to handle stress are key qualities for interpreters.
So, if you are planning a meeting with people who speak a different language to you, it's an interpreter you need. And that works out well because at Synchronie that's where we excel!
All we need to do now is decide which interpreting mode is the best fit for your event.
Whether we are talking about simultaneous interpretation in booths during a congress or liaison interpretation in a more intimate setting, we have the solution. Our interpreters know their working languages and interpretation styles inside and out. We will assign you with professionals who are experienced in an array of different settings.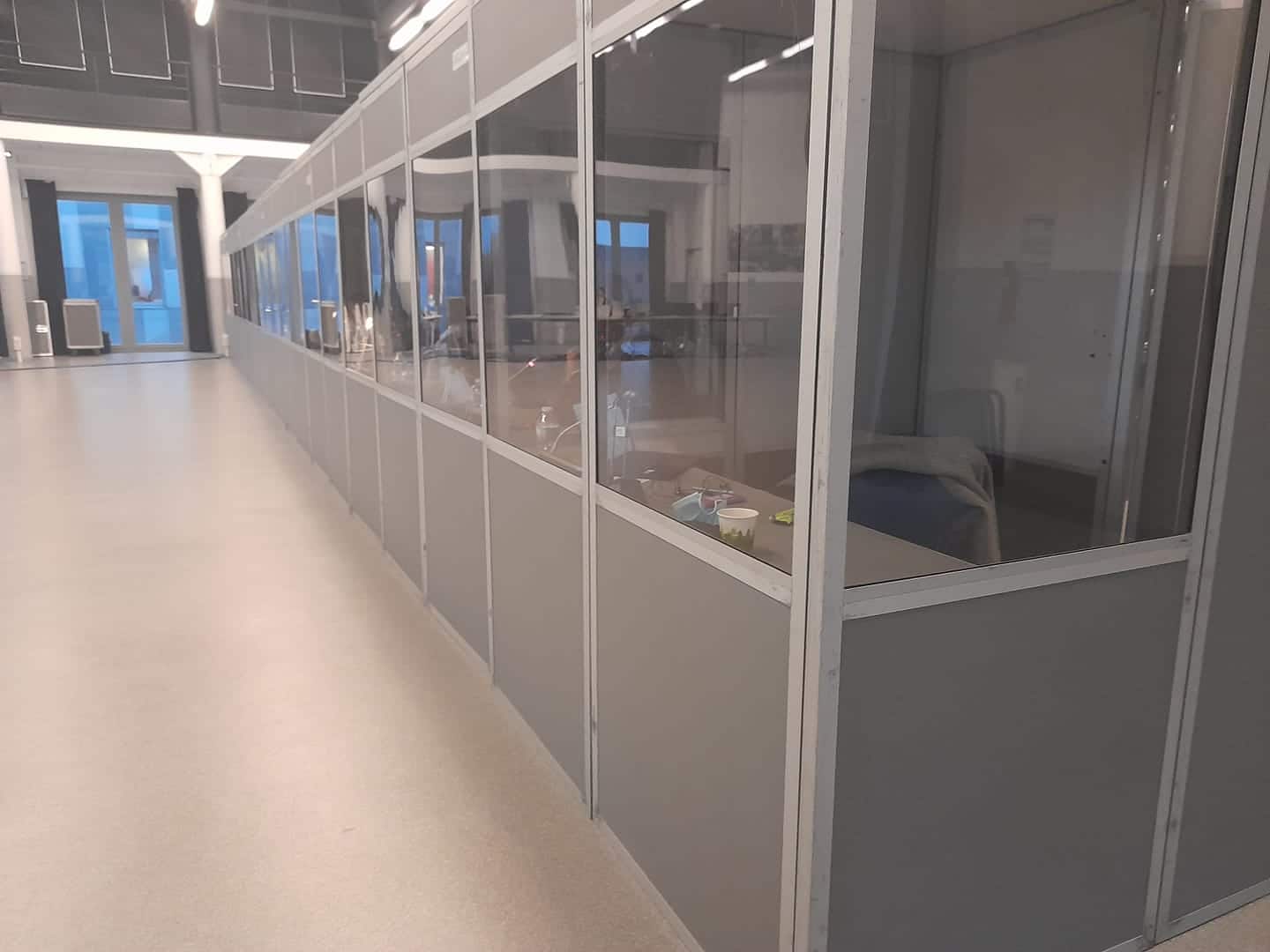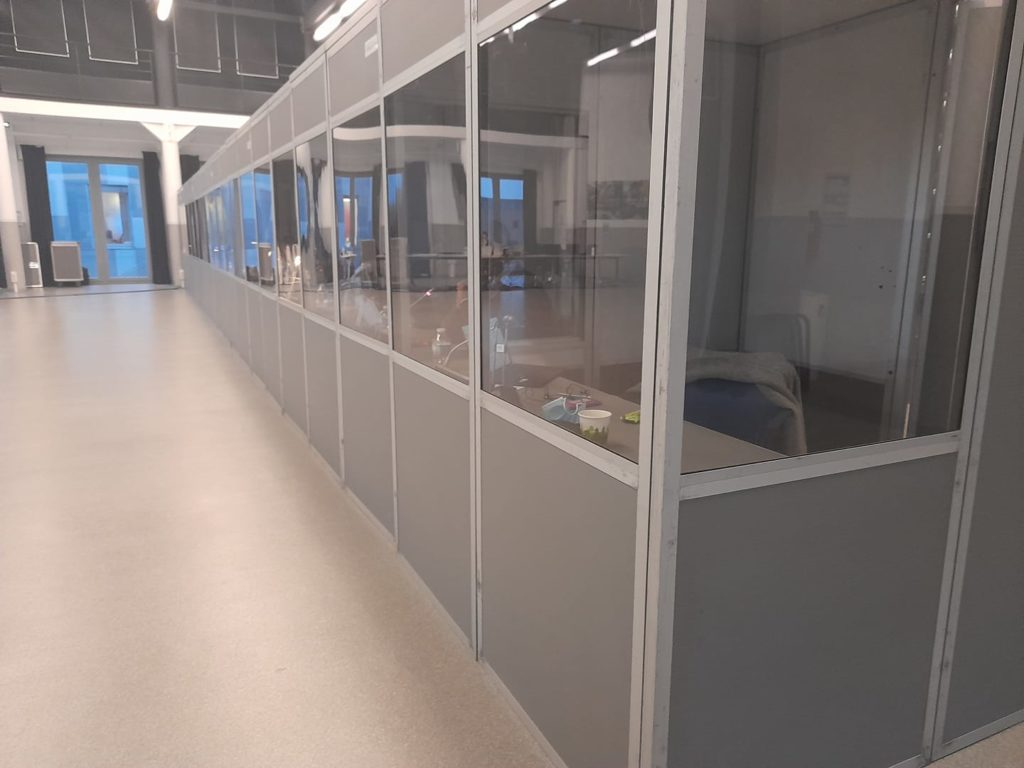 Seminars and congresses
For your conferences, seminars and other congresses, simultaneous interpretation in soundproofed booths is the solution. Interpreters translate the speakers' words instantly, and delegates hear the message translated into their language using a device fitted with earphones. Because simultaneous interpretation requires absolute concentration,, les interpreters work in teams, taking turns. The booths are soundproofed, which means, firstly, that you won't hear the interpreters if you decide you'd like to follow the meeting in the original language and, secondly, that the interpreters hear pure sound without any background noise that might disturb their concentration, which ultimately results in a better performance. But, I hear you cry, what happens if there are no booths in the room where the conference is taking place? Fear not! Professional standard mobile booths are available for hire, and at Synchronie our partnerships with established service providers mean that we can take care of the technical arrangements too.

Advantage: debates flow seamlessly with direct translation of the contributions and immediate reactions. This is the most comprehensive solution.
Remote or hybrid meetings
The latest trend! The COVID-19 crisis has accelerated the development of online meetings. And we have a hunch that this trend is not set to abate any time soon. Whilst it's true that not all conferences lend themselves well to a digital format and that there is no substitute for face-to-face networking, online events can offer a practical solution for shorter meetings. They avoid precious time and energy being spent on travelling. The good news is that we now also have remote simultaneous interpreting platforms This allows you to enjoy the advantages of simultaneous interpretation from your office, with only a few technical tweaks required. Whether you opt for 100% remote or a hybrid format (where some participants are physically at the meeting and others dial in remotely), we have the technical solution that is best for your needs.

Advantage: practical and efficient solution for shorter meetings, without having to travel and without having to set up any equipment, thanks to the efficiency of platforms.
Site visits
Accompanying a group on a site visit is one of our favourite parts of the job! On the one hand this is because these visits are always an opportunity to learn about interesting projects and on the other hand because they give us direct contact with the people listening to us. Equipped with a headset and portable microphone system which make simultaneous interpretationpossible, we can adapt to all topics and all terrains: on the factory floor or on the farm, in the city or in the country, whether in an official representation capacity or for informal meetings, we are with you at all times and always blend into the background, like the true chameleons we are!

Advantage: Lightweight and efficient equipment makes it possible for all participants to follow all explanations provided during the visit in real time.
Select committee meetings
When you are organising a meeting involving a small number of people who don't all speak the same language, you might consider liaison interpretationThe interpreter is seated between the participants and translates the dialogue, speaker by speaker. This is the perfect solution for business negotiations, for example.

Advantage: the interpreter acts as a real intermediary for communication and can deploy their knowledge of two cultures to help get your message across perfectly.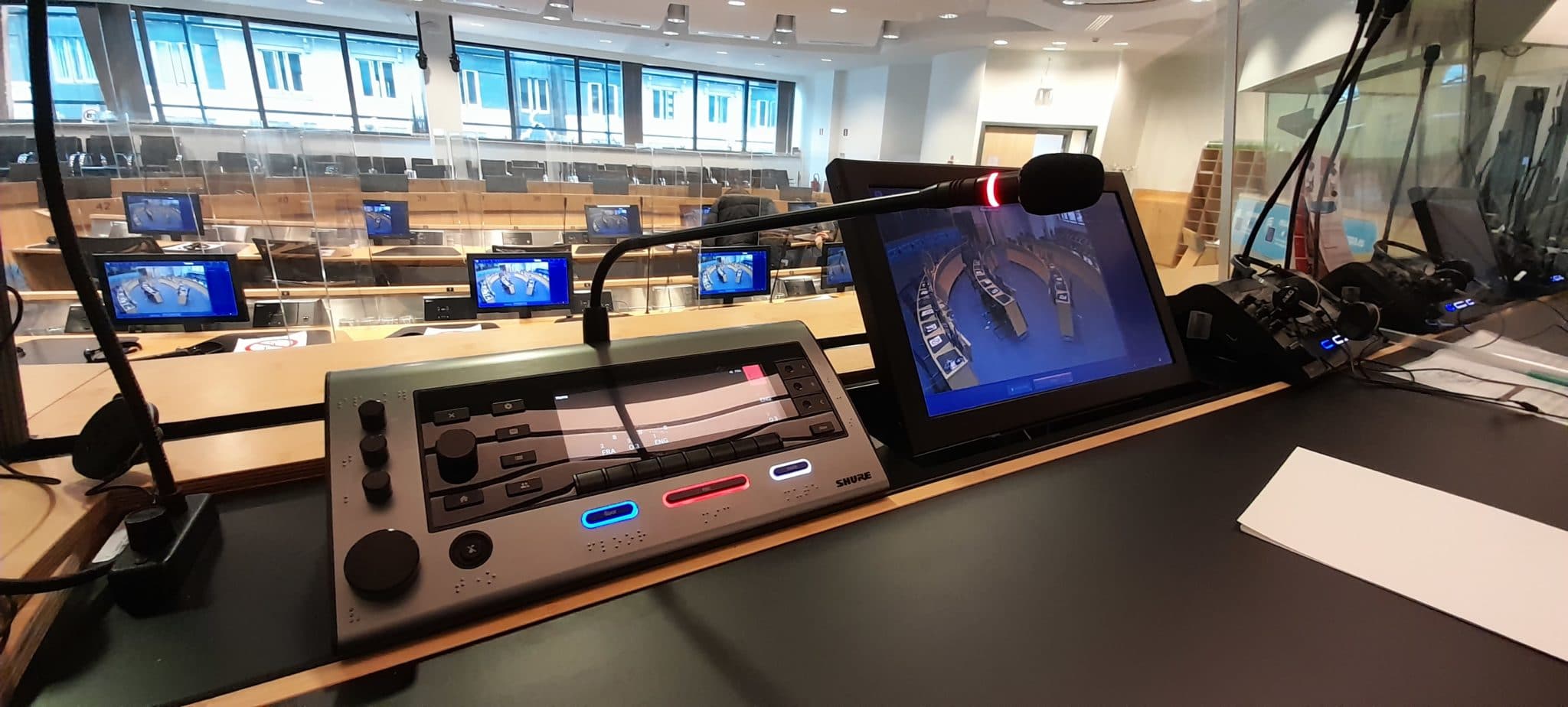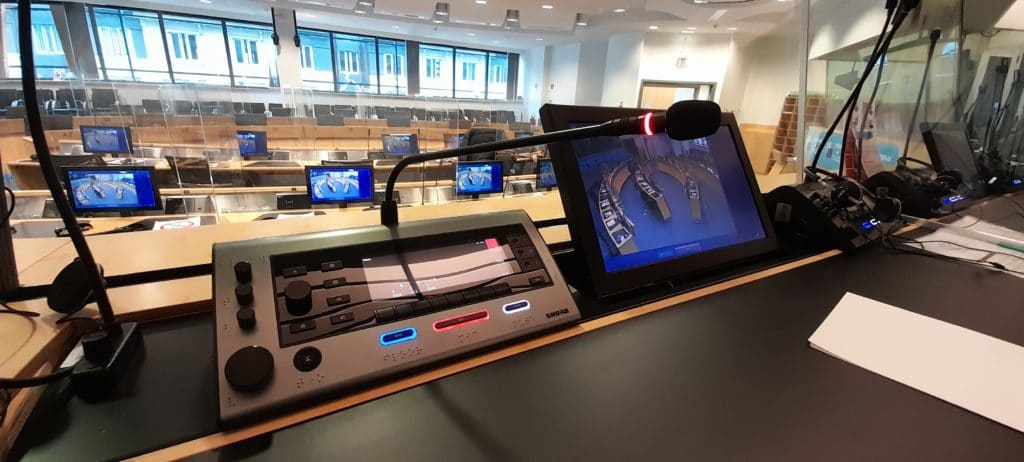 Now you know what type of interpretation you need, now we can get down to brass tacks: organising it! Here too, you can rely on us to make all of the linguistic and technical arrangements :
Selection of professional interpreters with the language combinations you require;
Hiring of the equipment needed to ensure your event runs without a hitch;
Translation of meeting documents: from the invitation to the meeting minutes, stopping off at the agenda, PowerPoint presentations and even the website. (Insider tip: don't forget to send any preparatory documents to the interpreters, this gives their performance even more of a boost!);
Management of the team and coordination between all service providers.
And all of this, with one contact person at the helm who is only too happy to offer advice at every step of the way so that your event will be a resounding success. Share your project with us and let us do the hard work for you!
Consecutive interpretation
The interpreter takes notes during the speech, then renders the message in the other language.
Simultaneous interpretation
In person or remotely, the interpreters translate whilst the speaker is speaking.
Liaison interpretation
The interpreter acts as a communication intermediary and translates speaker by speaker.
Have a question? Would you like a quote?
We will get back to you as soon as possible.